BVJ Quartier Latin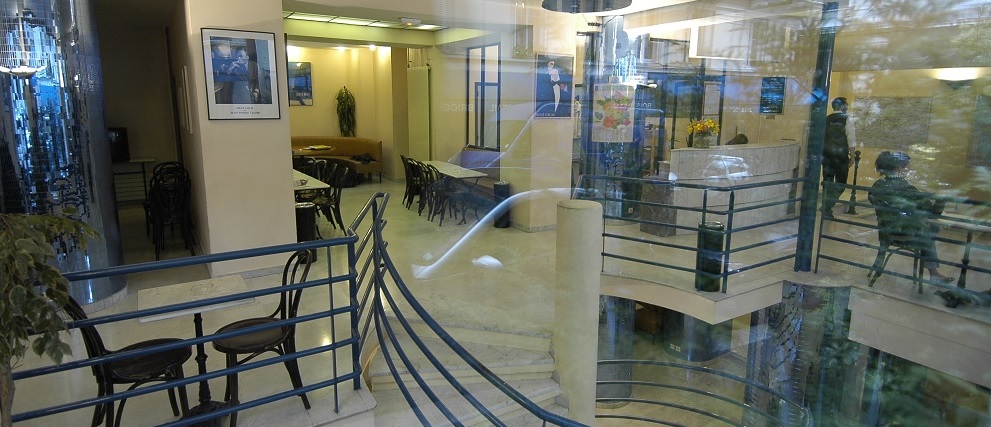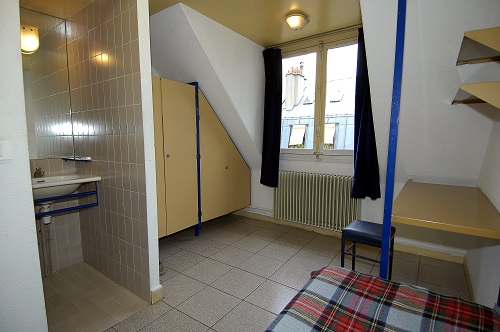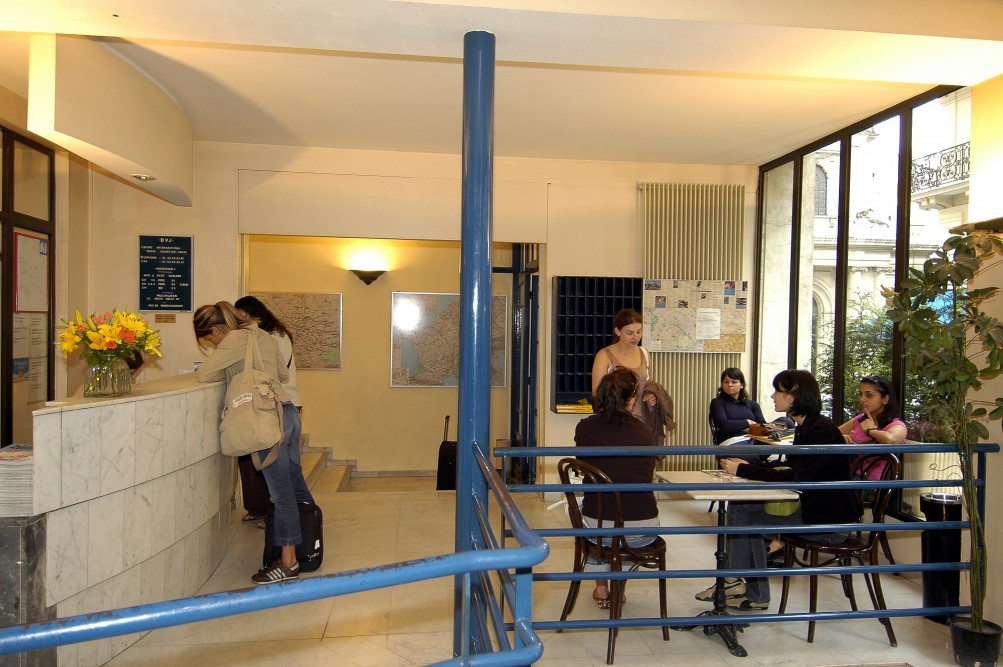 Contact details
Ph. : 00 33 1 43 29 34 80
44, rue des Bernardins
75005
PARIS
Write to us
The BVJ Paris Quartier Latin youth hostel is on the Left Bank of the Seine, between Notre-Dame, the Sorbonne and the Jardins du Luxembourg.
If you are young (or not so young), and want to visit Paris, the capital, stroll around in front of Notre-Dame, wander through the Jardins du Luxembourg or the Jardin des Plantes, meet students at the Sorbonne or Jussieu, visit the Museum of Natural History, then the BVJ Quartier Latin Youth Hostel is the ideal youth hotel for your stay.
The Paris Quartier Latin Youth Hostel places you with easy walking distance of the monuments and tourist destinations of Paris. The Latin Quarter is a highly symbolic destination for Parisian young people due to its proximity to the university faculties, along the banks of the Seine.
Open 24 hours, the Paris Quartier Latin Youth Hostel offers a welcome in several languages, with free breakfast for our members every morning from 7.15 am to 9.15 am.
BVJ Quartier Latin has many double rooms, and a few single rooms, offering:
A shower in every room
Toilets on every floor
Free luggage storage
2 phone booths
Internet access
A meeting room
Drinks dispensers
Individual desk in every room
Library
A selection of double and single rooms with private shower
Multi-disciplinary teaching
Tailor-made educational programmes
Professional training sessions
Educational development days
All travellers, including students and young people from all over the world, will soonly find all the amenities they need within easy reach of the BVJ Quartier Latin (Paris 5) Youth Hostel.
Choose our youth hostel at Paris Quartier Latin, and don't forget to book in advance, there won't be room for everyone. Even if you are travelling solo !
location

24/7

free wi-fi

free breakfast

soft bar

luggage room
Note :
79%based on 16 reviews.*
* the reliability of évalutions wants every note(mark) or comment was attributed(awarded) by customers who stayed in this youth hostel. We hope that they will guide you usefully.
Finding your way to the Quartier Latin Paris 5 Youth Hostel
You'll find us at 44, rue des Bernardins, 75005 PARIS 5, close to the Sorbonne, Notre-Dame cathedral and the Jardin du Luxembourg.
2 Métro lines:
Line 10: Maubert – Mutualité station,
and Lines 7 and 10: Jussieu station
2 RER lines: line B or C: Saint Michel Notre-Dame station
Bus: route 24, 47, 63 or 89, Maubert – Mutualité station
Road: Paris Centre
Services
24 hour Reception
Breakfast included
Common room
Free maps of the city
Free WiFi
Cleaning and upkeep
Luggage lockers

24 hour security
Bicycle parking
Credit cards are no longer accepted
Free internet access
Bed linen included
Meeting room
No curfew
« Go back to hostels list