Paris, the City of Light is, in its essence, a cultural and historical city that is sure to delight lovers, the inquisitive, young (and not so young) travellers from every horizon – whether Europe, Asia, America or Africa – Paris is the unmissable European capital.
Paris is the unique backdrop against which BVJ – the original and most Parisian of youth hostels – will welcome you, 24 hours:
For accommodation in Paris that is young, simple, friendly and unpretentious
In central Paris, at the very heart of the capital
A mere 5-minute walk from Île Saint Louis, the Palais Royal or the Louvre Museum
There's no doubt about it: to find the best-located youth hostel in Paris, join other travellers, young people from all over the world, either in groups or as individuals, and set out to explore Paris – one of the world's most beautiful cities – while staying at one of BVJ's Paris Youth Hostels:
Travellers from all over the world meet up at BVJ Youth Hostels in central Paris for cultural stays with an international dimension, for living, exchanging ideas and sharing experiences over an encounter. An all-you-can-eat breakfast is on offer to our guests every morning from 7.15 am to 9.15 am, at no additional charge, setting you up to explore everything Paris has to offer: the museums of Paris, historical Paris, scientific Paris, artistic Paris, quirky Paris – under your own steam or on a school or educational trip to Paris with your students.
Our teams – made up of teachers (primary and secondary), lecturers and specialists in youth travel and accommodation – are standing by to assist both individuals and educational establishments in putting together a programme designed to meet the objectives of your Paris trip, matching teachers' educational requirements, organizing a tailor-made school trip to Paris, a language study trip, or an educational development day.
Make the most of BVJ hostels in the key Paris neighbourhoods: BVJ Louvre (Paris 1), BVJ Quartier Latin (Paris 5), Opéra, Montmartre, Champs-Elysées… the whole of Paris, accessible on foot, in the very safest areas of the capital. Low prices, no booking fees – find your Paris accommodation through BVJ, with the best locations in Paris. Check availability and prices for Paris Youth Hostels, then book online. Book a Paris youth hostel now. Low prices – from €19 per night! EARLY BOOKING guarantees the best rates! Maps of Paris, as well as photos and reviews for each BVJ PARIS Youth Hostel are on our website : Hundreds of genuine traveller reviews await you.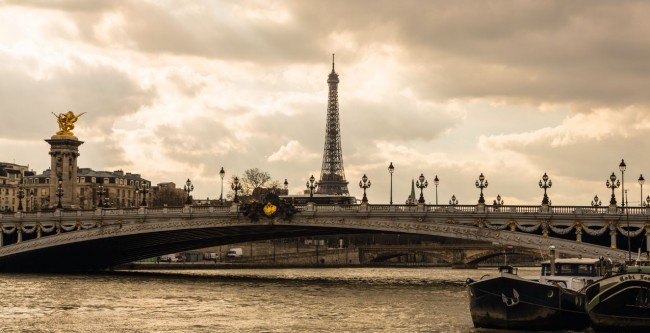 All our hostels are close to authentic Parisian neighbourhoods. To see all BVJ PARIS hostels on a map of the city and book your youth hostel in Paris online, to sleep in Paris on a low budget, for young people (but not just young people), browse through our selection at the heart of the capital, Paris – very close to the most prestigious monuments and attractions.
A key destination for young people in Paris: the historical and cultural epicentre of the city of light – for a youthful, simple, friendly and unpretentious stay.
Explore Paris with BVJ, where young people in Paris will find a warm welcome, at the heart of the capital. Student trips to Paris – discover our top two BVJ youth hostels in the centre of Paris:
BVJ Louvre – Youth Hostel and Youth Hotel in Paris, located between the Louvre Museum, the Palais Royal and the Jardin des Halles; a truly international accommodation centre in Paris welcoming students from every country to a youth hostel when they travel to Paris.
BVJ Quartier Latin – a youth hotel in an exceptional setting, located at the very heart of student Paris, on the Left Bank of the Seine, between Notre-Dame, the Sorbonne and the Jardins du Luxembourg – welcoming students from every country on school trips and educational stays for secondary schools, universities and prestigious educational establishments from all over the world, in partnership with the capital's own top establishments: Ecole du Louvre, Université de la Sorbonne, Jussieu, Faculté Pierre et Marie Curie – for human and learning experiences that are indispensable to students of any discipline.
Housed in historic buildings, BVJ offers young people accommodation in Paris, a venue for those of every culture to share and learn about others, with free educational and cultural events throughout the year, in a neighbourhood that is ultra-central, quiet and safe, with direct access to all stations and the airport within a 40-minute journey. BVJ PARIS is ideally located for exploring the French capital with private or shared rooms, as well as rooms for girls only. Better than a B&B, better than couchsurfing, and better than a guest house, BVJ Youth Hostels, with their outstanding locations, the right info at the right time, 24hour 7 day service, free luggage storage, small PIN-code lockers at reception for items of value, free maps of Paris for every new arrival, and unisex rooms offer young people the simple and basic accommodation they want, with bunk beds in every room, sheets, covers and pillows provided free of charge and changed on request, washbasins in every room, showers and separate toilets on every floor (shared with room-mates), internet access, phone booth, drinks dispensers, nearby laundrette, and an all-you-can-eat breakfast included for guests every morning, from 7.15 am to 9.15 am.
Paris youth hostel booking – meet BVJ
When you're visiting Paris, you want accommodation that is central and affordable. Make the best choice with BVJ, find the best prices available for youth hostels in Paris, France, book your accommodation and see all the other BVJ youth hostels available to book in Paris.
If you are travelling alone, BVJ offers individual booking at a Paris youth hostel. But don't worry if you are with a group – BVJ will make a group booking at a BVJ youth hostel in Paris.
Make your BVJ booking for a youth hostel in Paris – because there won't be room for everyone.
If you are planning to travel to Paris, please feel free to contact the BVJ team for any information you need about staying at our hostels.