Five EXPOS in Paris that YOU CAN'T MISS!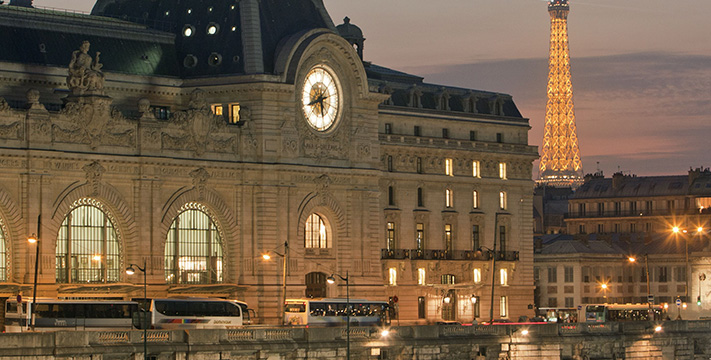 [01/09/2017]
The Parisian expos «Magritte» in the George Pompidou Center, a few steps away from the BVJ LOUVRE Youth Hostel and «Chtchoukine» in the Louis Vuitton Foundation, close to the PARIS – BVJ CHAMPS-ELYSEES MONCEAU Youth Hostel, are an absolute success in Paris, not far from the  BVJ PARIS Youth Hostels, at a walking distance.
Bazille, the shot impressionist ****
He was foolishly killed by the Prussians, one week before his 29 years birthday, in the 1870 war. Foolishly, because nothing forced Frédéric Bazille, friend of Monet and Renoir, with whom he invented impressionism even before this rediscovering of open air and modern life had a name, to go to war.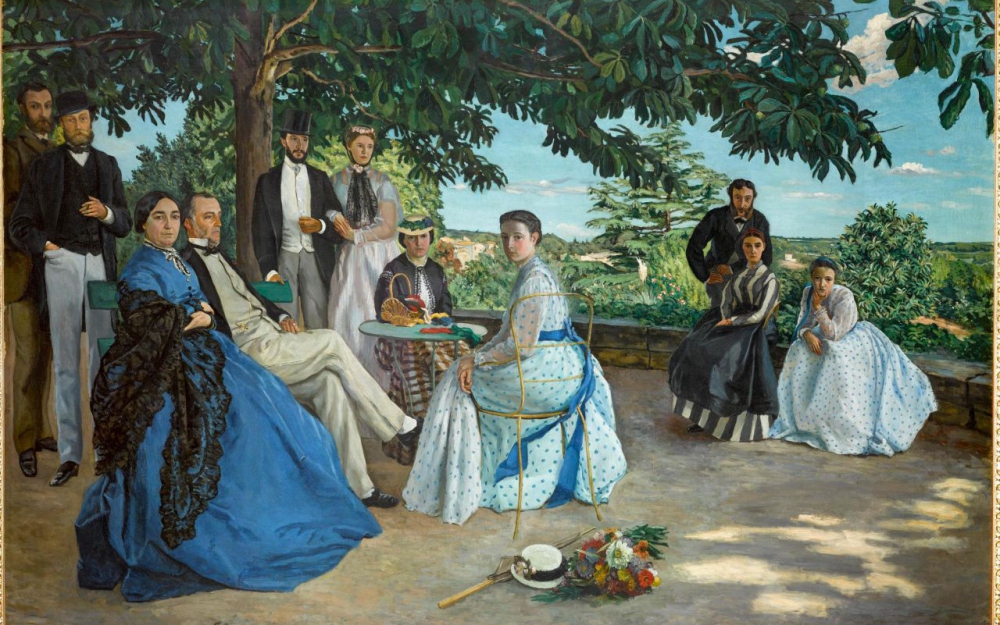 Bazille took his secrets to the grave, but this son of Montmellier bourgeoisies left around 60 paintings. The expo in Paris shows him among friends whose paintings were similar to his. He's situated in the same level as the great ones of the future impressionist group. Bazille, whose first studies show an amazing technique, be it a portrait or a landscape, finds very quickly his themes of choice. Simplicity does not scare him: his painting of the young Monet injured, laid on his bed after a unsuccessful ride in the fields, is proof of that. His youths bathing in the river reveal a very audacious nude for his times. And his absolute masterpiece, "The Family Meeting", made in his parents house, innovates for its almost photographic quality and the looks of the characters. «Frédéric Bazille : impresionnism's youth», Orsay Museum, in Paris (VII) 9:30 am to 6 pm, 9:45 pm on Thursdays, 9-12€, free for the under 26 years old, until March 5th,  20 minutes away from the BVJ LOUVRE Youth Hostel, after the Louvre Museum pyramids and the Tuileries Garden!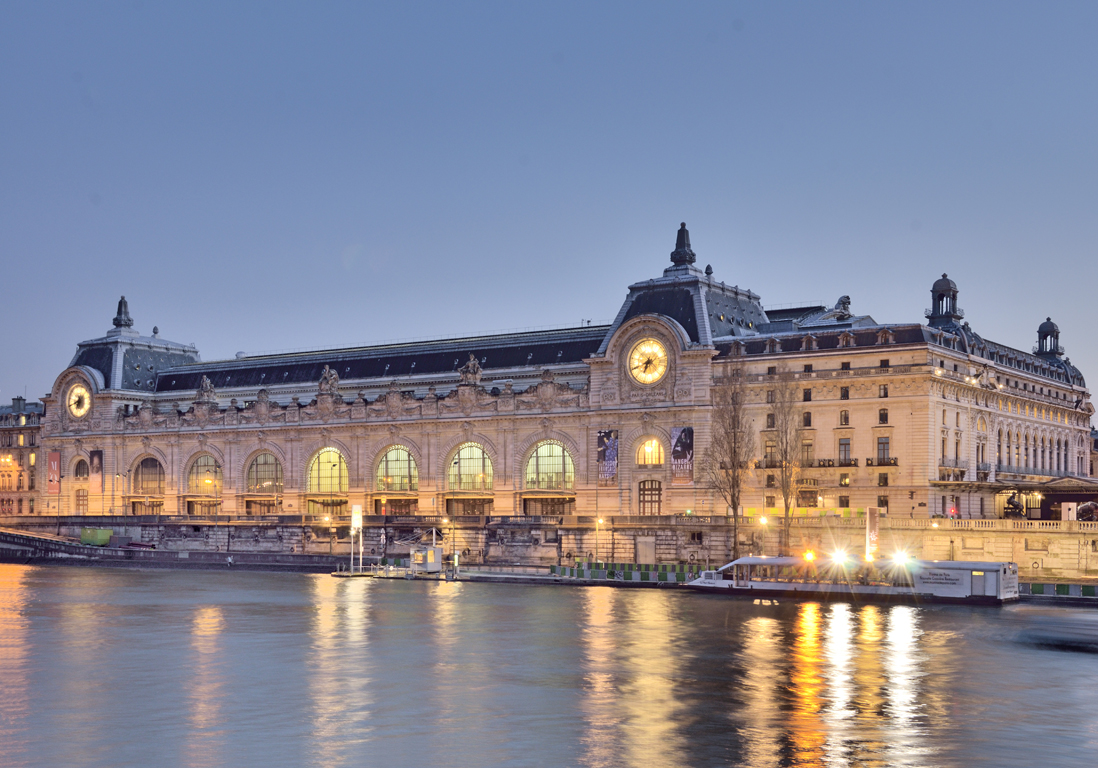 Walasse Ting, the pop and wild genius *****
Women in fan, by Walasse Ting, exposed in the Cernushi Museum in Paris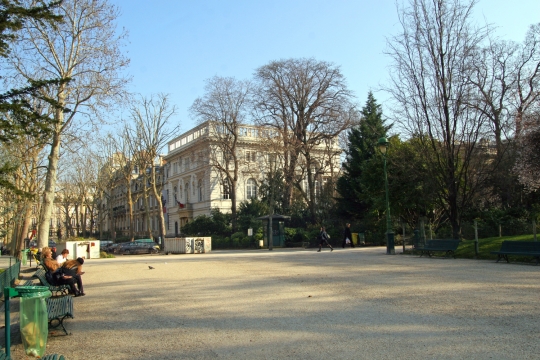 There's a kind of overexcitement when you find out a forgotten painter who was himself overexcited. By the colors, the forms, the experimentation and the women. American with Chinese roots, Walasse Ting (1928-2010) was born close to Shanghai and was named Ding Xiongquan. His pseudonym means "the flower thief", a bandit from the Chinese mythology. But, in Chinese, Walase sounds like Matisse, one of his masters. Not that Ting had many: "Self-taught. Individualist. Didn't belong to any group", he wrote in one of his poems. He is, nevertheless, related to many schools, from pop art to the Cobra group in Europe.
It's so beautiful, this umbrella with erotic connotations, these courtesans carrying a bouquet, these colorful abstractions, that it's in fact impossible not to notice these paintings. Walasse Ting was very popular before becoming a shadow in the purgatory.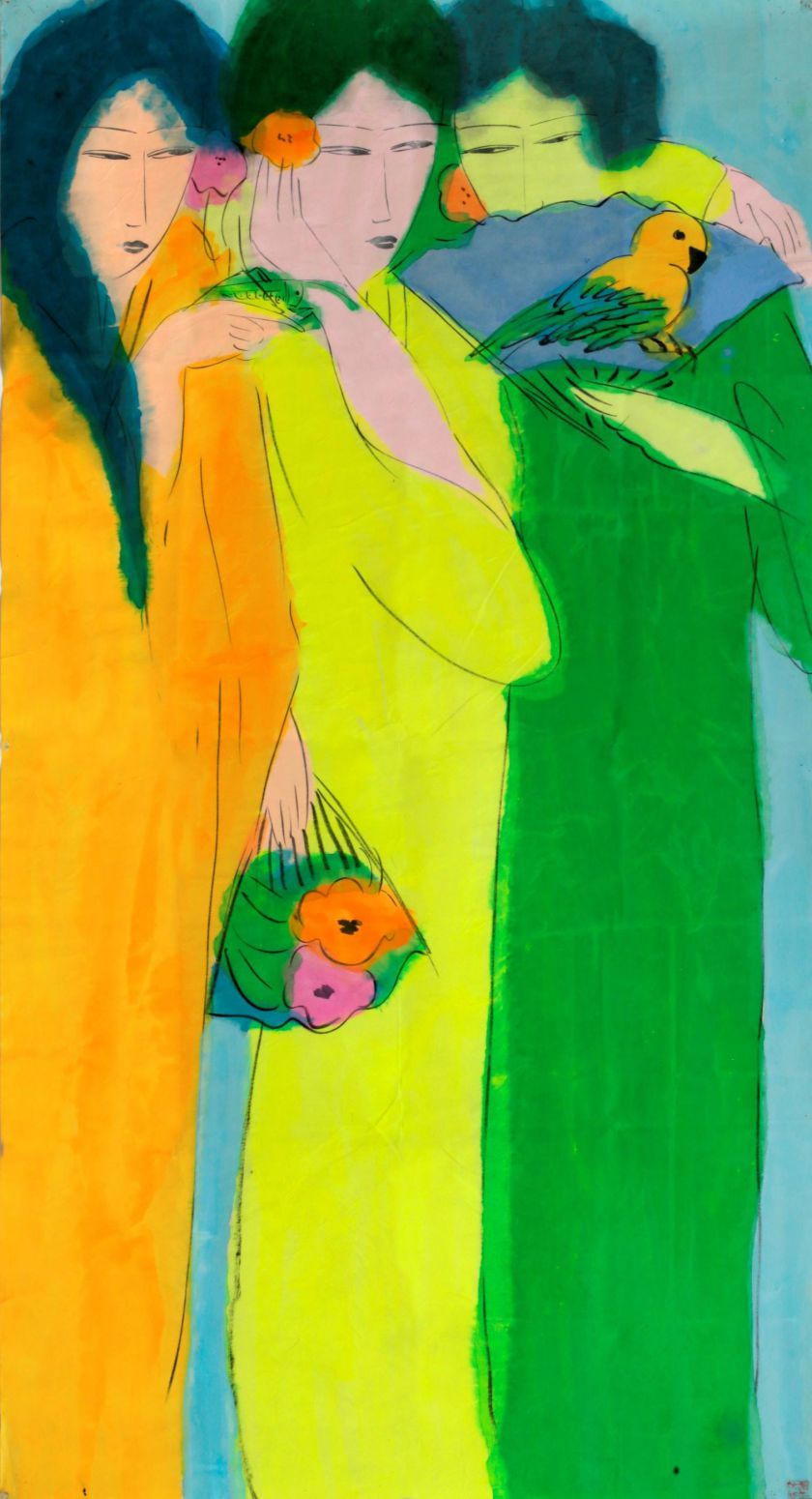 Ting, solar artist, playful, sexual, but nourished by the oldest traditions, makes painting easy and wise at the same time. Aggressive and sweet, his inks show themselves as splendid as the scarlet flow of colors of the spring bloom. There was a sense of urgency in all that he painted. The Cernuschi Museum, dedicated to Asian art ant to which Ting legated many paintings, achieved a masterstroke. There's no crowd in the rooms in front of the Monceau Park. Let's make the most of it: «Walasse Ting : the flower thief», Cernuschi Museum (Paris VIIIe), 10 AM -18 PM except on Mondays, 6-8€, until January 29, close to the  BVJ Champs-Elysées – Monceau Youth Hostel : just cross the Monceau Park, a few steps from  BVJ PARIS Hostel.
Viva Mexico ***
«La Rivière» from Diego Riviera, presented in the Grand Palais in Paris !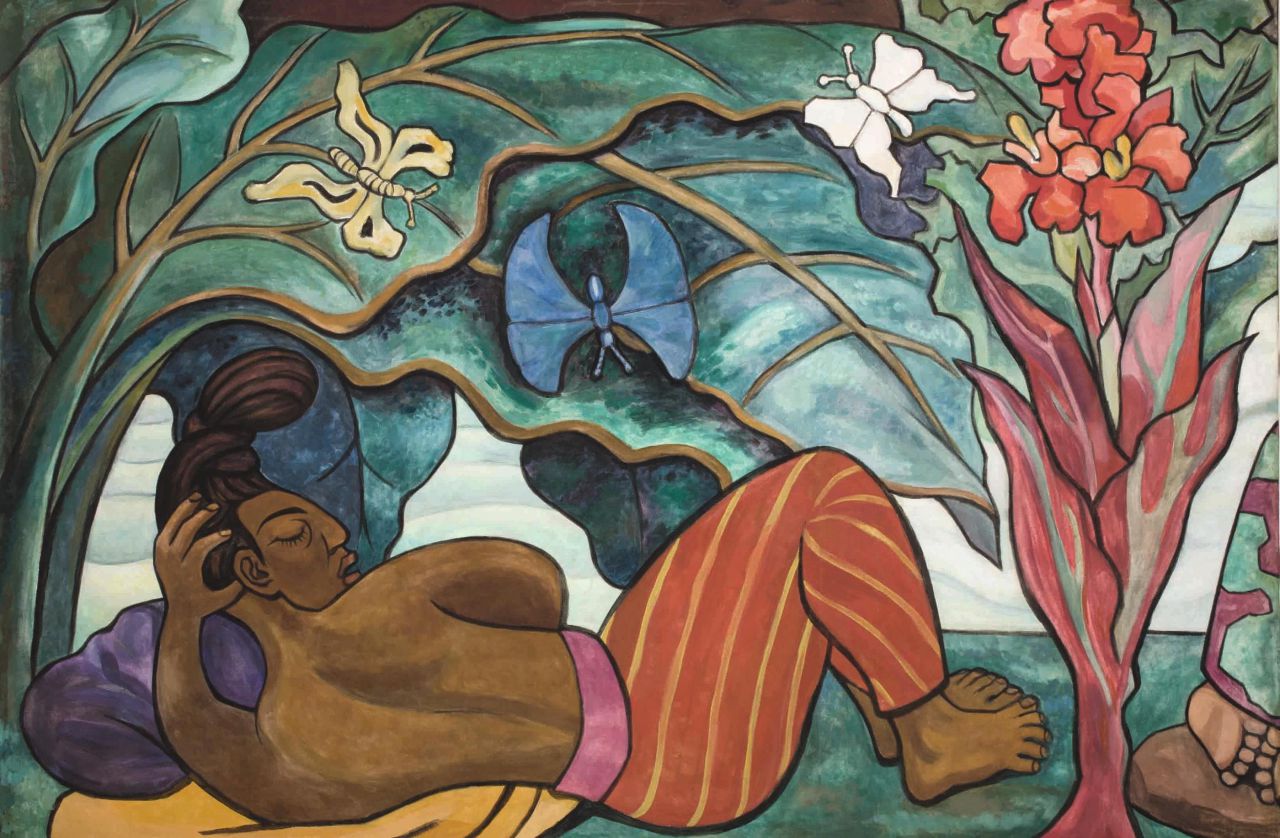 A trip, but not a touristic one. A trip in the colors, but more the bloody red or the ochre of burned soil. "Mexique 1900-1950" tells about a revolution, a historical and pictorial one, made by Frida Kahlo and Diego Rivera, Tamayo, and also others. This abundant expo takes time: it gathers more than 200 works! Not only a postcard Mexico, but one of a hard liberation and of combats, inside the most live colors. The exposed artists took inspiration from pre-Hispanic roots and the most accelerated urbanism to paint their country.
Being at the Grand Palais, take the opportunity to also see the free expo dedicated to the "Eternal Sites"in Syria and Iraq, menaced by the Daech. It is crowded, but there's no waiting line. «Mexique 1900-1950», Grand Palais (Paris VIIIe), 10 AM to 8PM except Tuesdays, Wednesdays until 10PM, 9-13€, free for those under 16, until January 23, direct access from the BVJ LOUVRE Youth Hostel in PARIS 1st.
So, to avoid missing any of the last expos during the month of January 2017 in Paris, or to prepare your next pedagogical trip to PARIS, a school trip to Paris or simply a family weekend in Paris, think about booking your stay in PARIS ASAP in the first, most central most Parisian Youth Hostels in PARIS:
Enregistrer
Enregistrer
Enregistrer
Enregistrer
« Go back to news