From PUNJAB… to PARIS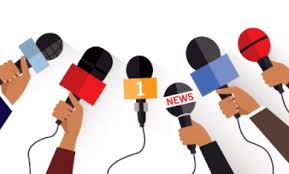 [08/19/2018]
NO LIES : 5 questions (very indiscreet) to the discret Sara KASMI, responsible for group reservations in BVJ Hostels in PARIS.
1- Tell us a little about you, how is Sara ?
Well, I was born in France but my parents are from PAKISTAN, in fact they met in DUBAI. We are a big family. I've got sisters, brothers, my mom and my dad of course. We always lived in Paris (Ile de France). I started really soon to work in a counseling and recruitment cabinet. In 2017 i saw a small announce in a student mag, to work as a receptionist… It's how I started in the hostel BVJ LOUVRE in Paris. After a short time, the direction of the hostel proposed me to managed the group reservations service in Paris for the 4 Parisianss hostels in Paris called BVJ : Champs-Elysées, Louvre, Quartier-Latin, Opéra-Montmartre).
2 – Why are you interested in have that responsability?
I can say in general that I'm really interested in hostels, but most of all I'm interested in the people, like professors, teachers, leaders, presidents of differents associations, representatives of differents regions ; also in men and women of the whole world : Europe, America, Africa, Asia or even Oceania…
3 – Which is your salary?
I've got to say, that I love more people, than the money. I earn a fix part monthly of 1500 euros & I've got another part of recompenses that changes according to my work in BVJ YOUTH HOSTELS in PARIS.
In July of 2018 I received a bonus of 1000 euros. I was really happy. I offered to myself a nice long weekend in London !
If you want to contact me for a group reservation, you can call me during the mornings from Sunday to Thursday. I'm available all week, except on Friday and Saturday, when I've got my days off. To finish answering your questions : I don't have tickets to eat for free but sometimes I'm invited by the managers in smalls restaurants nearby. And the good thing is : I don't drink alcohol and I eat like a little bird.
4 – How many times a day do the hands of a clock overlap?
Time is not an obsession for me. It doesn't happen really often that I look the clock. And I don't get bored really easily.
5 – ¿Where do you see yourself in five years from now? You know how to say no?
Please, I can speak English, like a Parisian lady, I try.  It took me two years to learn ; 2 years to make the job. So after : wait & see…
It's not easy to say no. But we've got to assume the no. It's not an end by itself. Its YES but later. Another day ? Another week ? Another month ? Sometimes another price ? In another Parisian youth hostel …? In all cases I will always will try to find solutions for groups who want to visit Paris. See you soon…
« Go back to news