New Year's Eve like a Local !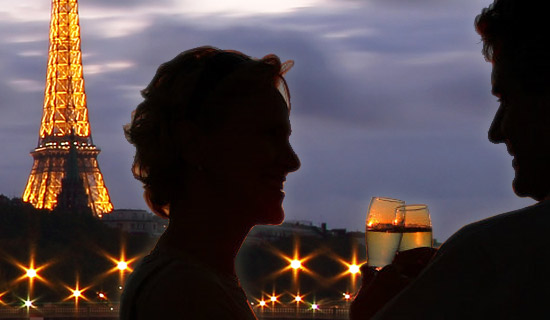 [12/23/2017]
When it comes to celebrating New Year's Eve like a local in Paris, we can be caught up in a maelstrom of possibilities. Going to a bar, dancing the whole night long in a nightclub, having dinner in a nice restaurant or even in a boat with a stunning view of Paris. You see, when it comes to offering up an eclectic array of New Year's festivities in Paris, if you're not a local, finding any trustworthy suggestions on the net might seem impossible. Therefore, the team of the BVJ Paris Youth Hostels, the first, best located and most Parisian of all youth hostels in Paris, prepared a list of suggestions for those who want to celebrate new year's eve in Paris like a local.
If you want to welcome 2018 with one of the most stunning views in Paris, this is the place for you. Only a few minutes away from the first youth hostel in Paris, the BVJ Louvre Hostel in Paris, open since 1948, the party will start at 9 pm, and will include an open champagne bar and a panoramic view of the Notre-Dame Cathedral, at the sound of hip-hop, house, electro, and more! In front of 47 quai de tournelle.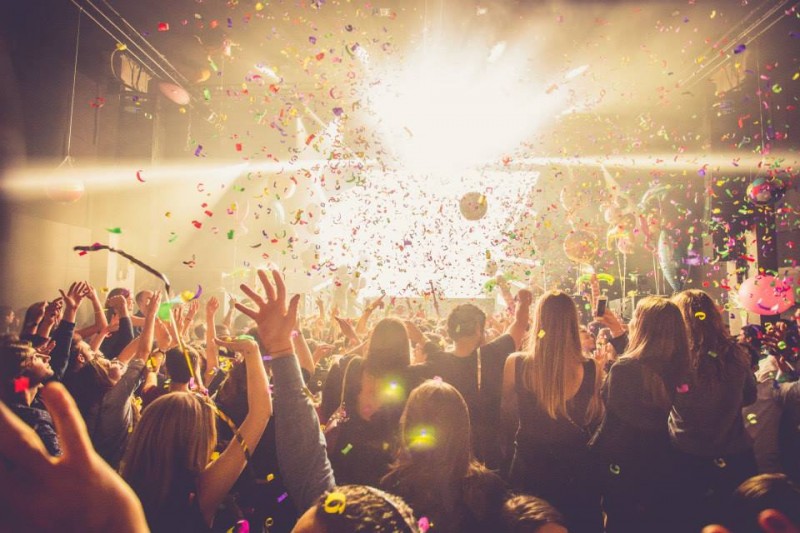 2/ Dancing All Night Long at the Palais de Tokyo
In the heart of one of the most elegant areas of Paris and close to the Eiffel Tower, the Palais de Tokyo hosts the trendy Yoyo club, where brands and artists are lining up to be a part of. The DJ Sebastian Kross and his friends prepared a selection including 20 years of the best dancefloor hits. Not far from the BVJ Paris Youth Hostels!
Formerly known as Social Club and considered one of the temples of electronic and urban music in Paris, the 142 Montmartre will open its doors for the last time in 2017 (and the first time in 2018!) for a retrospective of the very best of current hip hop and electro sounds. Paris will shake from 10 pm until 6 am to the sound of the biggest hits of 2017. And you can go walking from the BVJ OPERA-MONTMARTRE Youth Hostel!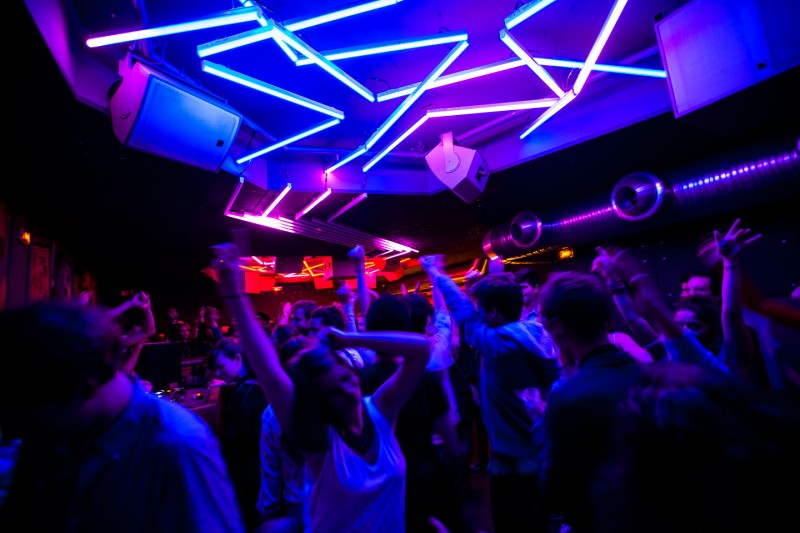 L'Hotel is the beautiful Left Bank hotel where Oscar Wilde lived, wrote, and died with the famous last words, "Either this wallpaper goes, or I do." The bar is the epitome of nonchalant elegance, and the mesmerizing foyer will have you seeing double after a whisky or two. They will be offering an unforgettable 8 course New Year's Dinner, close to the BVJ Quartier-Latin Youth Hostel!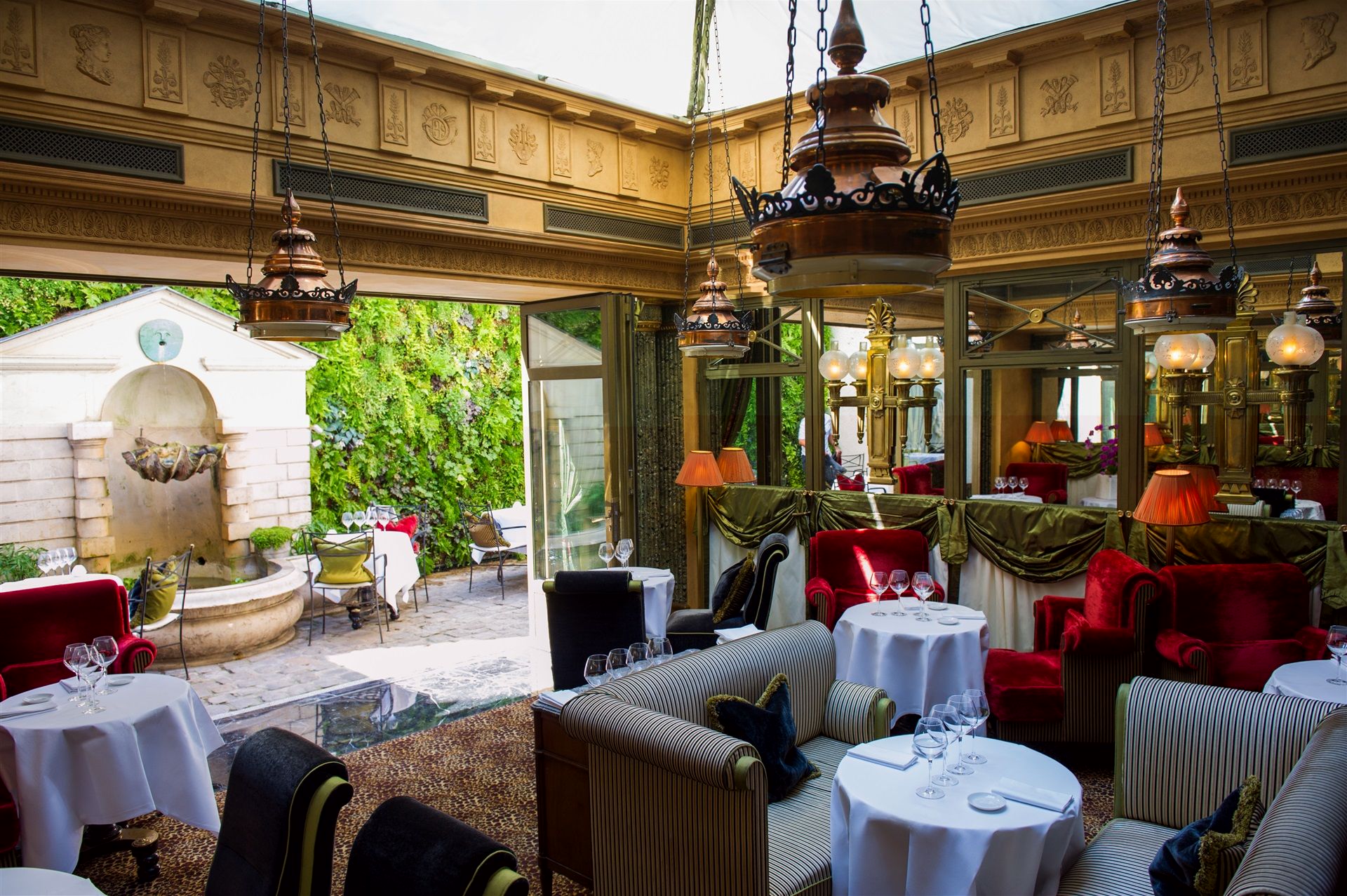 In the setting of an old Parisian biscuit factory, at Studio de l'Ermitage, dance your pants off around a live rock & roll orchestra to entertain you until dawn with retro swing and rockabilly classics! There's South American snack food to order. Ladies, wear comfortable shoes and bring a fan if you have one. Not far from the BVJ Paris Youth Hostels!
On a leafy avenue in Montmartre, inside the former villa of the Hermès family at the top of a secret stairway, the Hotel Particulier de Montmartre has a very special bar called Le Très Particulier and this year they're hosting a masked New Year's Eve party in Paris! They will serve a romantic 6 course dinner earlier in the night, and from 11:30 pm the party begins! Only a few minutes away from the BVJ OPERA-MONTMARTRE Youth Hostel!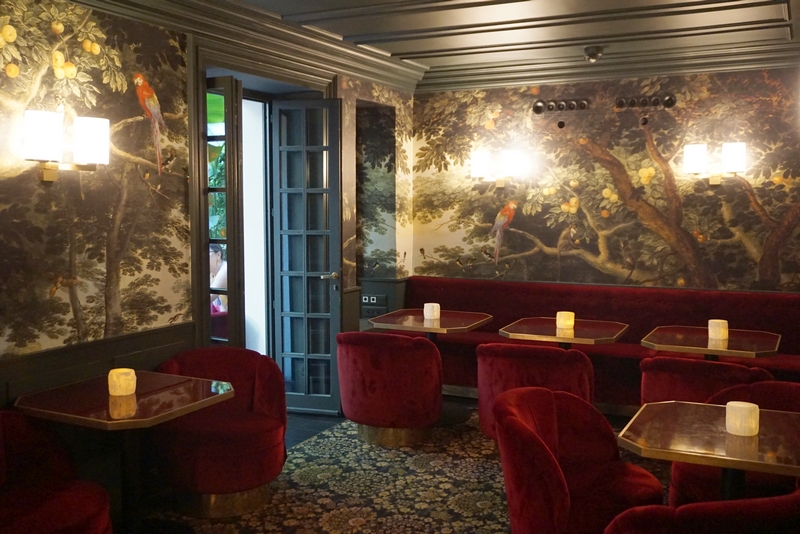 Therefore, if you're planning to spend New Year's Eve in Paris and is looking for a budget accommodation in a youth hostel in Paris, look no further: book your accommodation, arriving Sunday evening (which is always cheaper) in the BVJ OPERA-MONTMARTRE: the first historical youth hostel in Paris, with a budget parking service, for a youth accommodation in Paris!
« Go back to news