6 Fantastic ways to Celebrate Christmas in Paris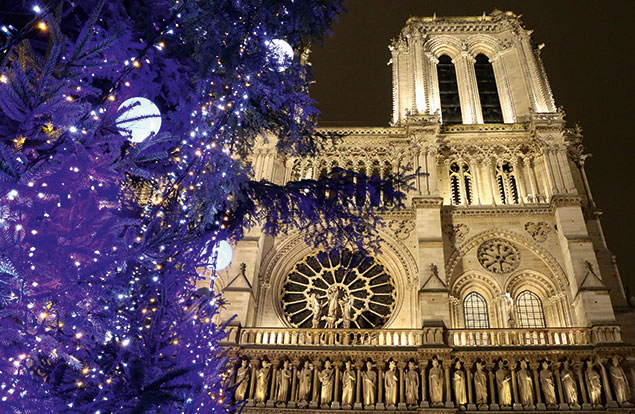 [12/15/2017]
Paris undergoes a transformation with the approach of the festive season. The city's most beautiful monuments are illuminated, Christmas decorations adorn the streets, and department store windows are filled with animated displays. Markets, Nativity scenes, merry-go-rounds and a host of other activities and events take place in Paris. In other words, Christmas is a magical time to visit the City of Lights!
The season leading up to Christmas is a light-filled, festive time in Paris that can offer the ideal backdrop for a romantic vacation or a memorable holiday season with the entire family, kids included. Many people never venture to plan a trip here at this time of year, assuming it's cold, dark, and grim. But as we've pointed out many times before, December can be one of the most pleasant times to visit, and if you're not opposed to leaving home for the holidays, a family trip to Paris can be incredibly memorable.
To ensure you make the most of it, we've prepared our guide to Christmas in Paris 2017 to help you make your holiday in Paris particularly special (and then checked it twice, of course). Several events are not to be missed, so book your bed to celebrate Christmas in the 1st, the best located and the most Parisian hostel in Paris: BVJ OPERA-MONTMARTRE / Hôtel Mademoiselle Mars! So, if you're looking for Christmas activities in the City of Light, here are some tips from people who know a thing or two about life in Paris:
1/ See Gorgeous Holiday Lights in Paris
Each holiday season, elegant holiday lights adorn several quarters and historical sites in Paris, bringing the town out of the November gloom. For the 2017-2018 holiday season, dozens of spots around town will be decoratively lit. Click in the link above for more info on this year's displays, then browse our galleries from past years by exploring below.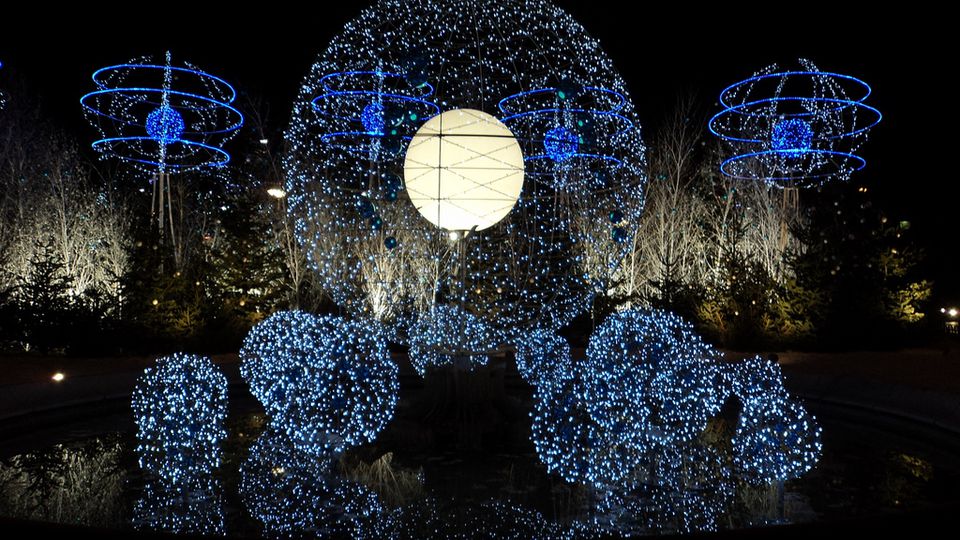 2/ Enjoy the Warmth of Traditional Christmas Markets
One festive holiday traditions with roots in the Northern Alsace region of France is the seasonal Marché du Noel (Christmas market).
For a couple of cheery months every year, several outdoor Christmas "villages" spring up in Paris in numerous locations, with warm wooden or snowy white stands offering gourmet treats like mulled wine and gingerbread, as well as original artisanal gifts, decorations, and other delights.
Many of these Christmas markets in Paris also have "Santa's Village" themes with games and rides that you will particularly enjoy, and one (at Trocadero close to the BVJ CHAMPS-ELYSEES HOSTEL in PARIS) features an ice-skating rink.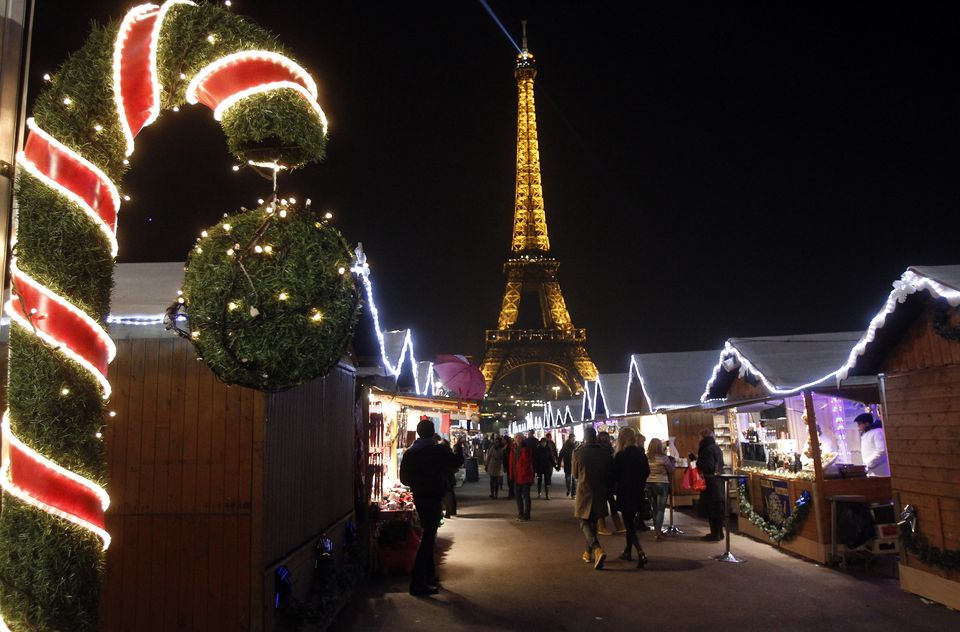 3/ Take a Wintery Whirl at an Ice-Skating Rink
For a wintery treat that both adults and kids can enjoy together, this one can't be beaten. Several ice-skating rinks are set up around Paris for the holidays— with free entry and only 5 Euro rentals for skates (no charge for kids). A sledding area is available at the main Hôtel de Ville rink, and under the Eiffel Tower too. It's inexpensive and fun, so skate away for a memorable holidays in Paris !
4/ Bring in the Christmas at the Notre-Dame Cathedral
Whatever your spiritual beliefs and persuasions are, visiting the Notre Dame Cathedral for the Christmas Eve service in Paris can be a memorable and peaceful occasion. The service, which often includes a stirring and inspirational midnight choir, is open to everyone.
5/ Enjoy the Holiday Spirit at Disneyland Paris
 The Disneyland Paris with a direct access from BVJ LOUVRE HOSTEL in PARIS, is another way to soak up a little holiday ambiance during your stay in Paris–and this is another way to keep entertained, too. From early November through early January 2018 the theme park will be decked out for the winter season.
Enjoy a full-fledged Christmas theme on Main Street, a holiday parade, and other festive events that will help you and your whole family to bring in the holiday season with joy and fun.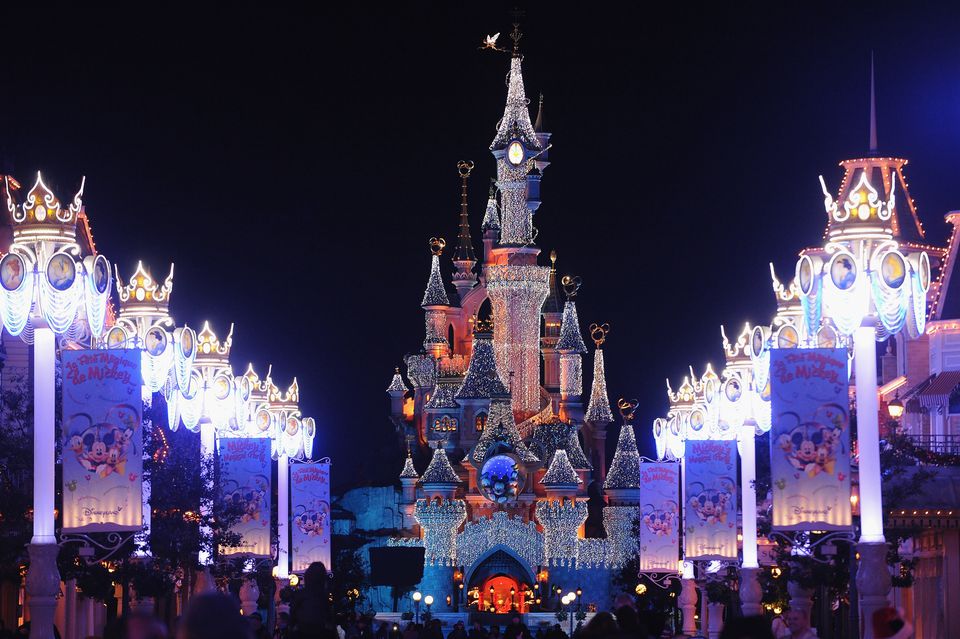 6/ Book your HOSTEL in PARIS
Without a doubt, for a cheap bed in Paris + a free early French breakfast, on a stunning location, the BVJ Opéra-Montmartre, the first historical Paris youth hostel, managed by the 1st no-profit youth-hosteling organization in Paris, is open 24 hours every day, and located in one of the capital's loveliest neighborhoods, offering low-cost accommodation that is young and friendly a with a truly exceptional location : between the Opéra Garnier neighborhood – a key shopping destination in Paris – and Montmartre Hill, very close to the Sacré Cœur!
The BVJ Opéra Montmartre Youth Hostel is located at the very heart of the Nouvelle Athènes neighborhood – full of theatre houses, shows and Parisian life – and close to the Saint-Georges area of Musée Gustave Moreau and the Eglise de la Trinité. Steeped in history since the 18th century, the youth hostel is in an exceptional Parisian hôtel particulier (town house) built by the explorer Bougainville. In its time, it has been home to Princess Wagram, Maréchal de Gouvion Sain Cyr, and the actress Mademoiselle Mars!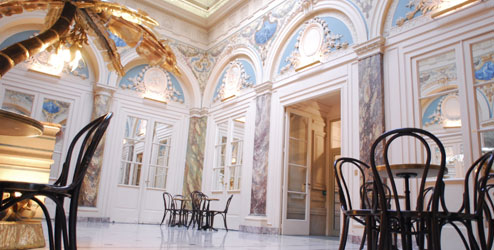 In addition to secure access, an exceptional setting, and an amazing lobby (listed as a Supplementary Historical Monument) the BVJ Opéra Montmartre Youth Hostel, has a small private courtyard featuring a fresco and a hundred-year-old fig tree (listed in the Parcs et Jardins inventory). Here, you can enjoy the free all-you-can-eat breakfast offered our guests every morning from 7.15 am to 9.15 am!
Therefore, before you plan your Christmas in Paris, discover our guide to Christmas in Paris 2017. Check out the best festive events in the capital including Christmas markets, ice skating and shopping for Christmas gifts in Paris, book a budget accommodation in one of the most traditional youth hostels in Paris, and use our guide to help make 2017 your best ever Christmas in Paris, the most wonderful time of the year!
« Go back to news