14th july in Paris !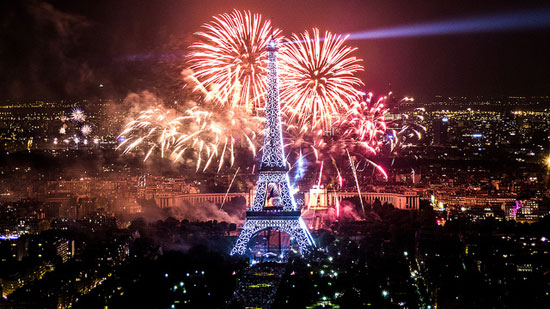 [06/22/2018]
Celebrate the French national day : the Bastille day in Paris on the 14th of July is a "must to do" if you are visiting the country, and especially if you are in Paris. There, you will find plenty of events which attract travelers from all around the world.
On the morning, everyone goes on the Champs-Elysées, just nearby our hostel in PARIS BVJ Champs-Elysées to see the national parade. Some of the members of the national army walk the entire street until the Square of the Concorde where they salute the French president and a part of the government. If you live at BVJ Champs-Elysée, you should for sure, have a look there by waking only five minutes.
Later on, around 11 PM, you should find a nice spot to enjoy the amazing fireworks of the Eiffel Tower which last about 30 minutes. You can admire the spectacle from different points of view : the most common one is from the Champs de Mars, just nearby the Eiffel Tower – but it is often crowded. Therefore, the BVJ team advices you to go up until the belvedere of the Belleville Park where you will find an amazing view on Paris and the Eiffel Tower.You might also go at the top of some Parisian monument such as the Sacré-Cœur or the Montparnass tower. If you want to pass the evening in an intimate atmosphere, you should try to find a nice table in a bar, an hotel or a restaurant which offers a direct point of view to the Eiffel tower : Terrass bar (rooftop on the 7th floor with a panoramic view), Monsieur Bleu (at the Palais de Tokyo)…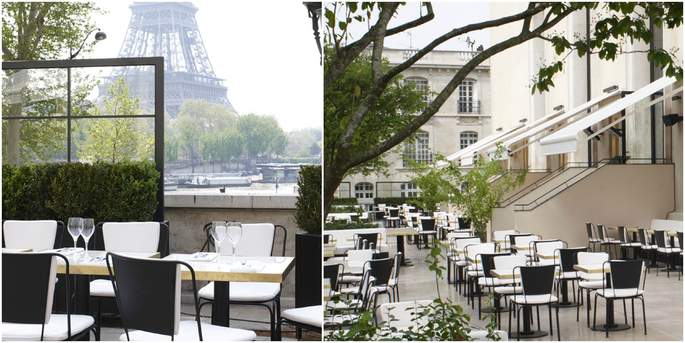 On the evening, do not miss the parisian firefighters balls which take place in many fire stations. They are specially open to the public for this magic day. Most of the fire stations open the previous day, on the 13th of July. However, half of them are also open on the 14th. From 9 PM, you will find there parties which might be free or not, but all the raised funds are used to improve the infrastructures of the fire station.
If you sleep at BVJ Opéra Montmartre HOSTEL in PARIS, you are at only 4 minutes by walk to the White Fire Station, in the 9th district. In the patio of the fire station, the firefighters carry out the show on the dancefloor. Enjoy it and do not worry about the last metro to come back at our hostel, our night receptionist will welcome you at any time !
« Go back to news